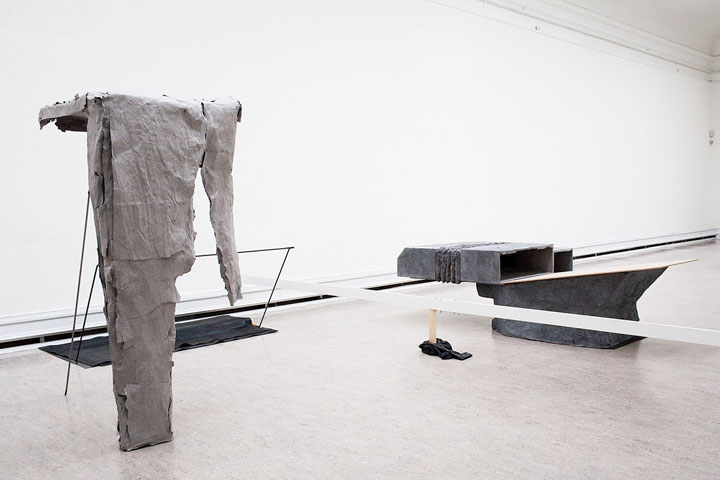 the osmosis work part one/ obsession and necessity/ clothes on/ off/ geographical circumstances/ basic needs
2009
Steel constructions, paper, entrance mat, mdf, wood etc.
The work was shown at the MFA graduates' exhibition at the Academy of Fine Arts in Stockholm.
The three sculptures were separated by a wooden beam which also divided the whole room in two parts. To see the rest of the exhibition one was obliged to climb over it. (Or to go back and use another entrance to the rest of the exhibition space.) The bar was painted white on one side and was supported at the middle by a prop made up of my work clothes and a spare piece of wood.
© Sofia Bäcklund 2019